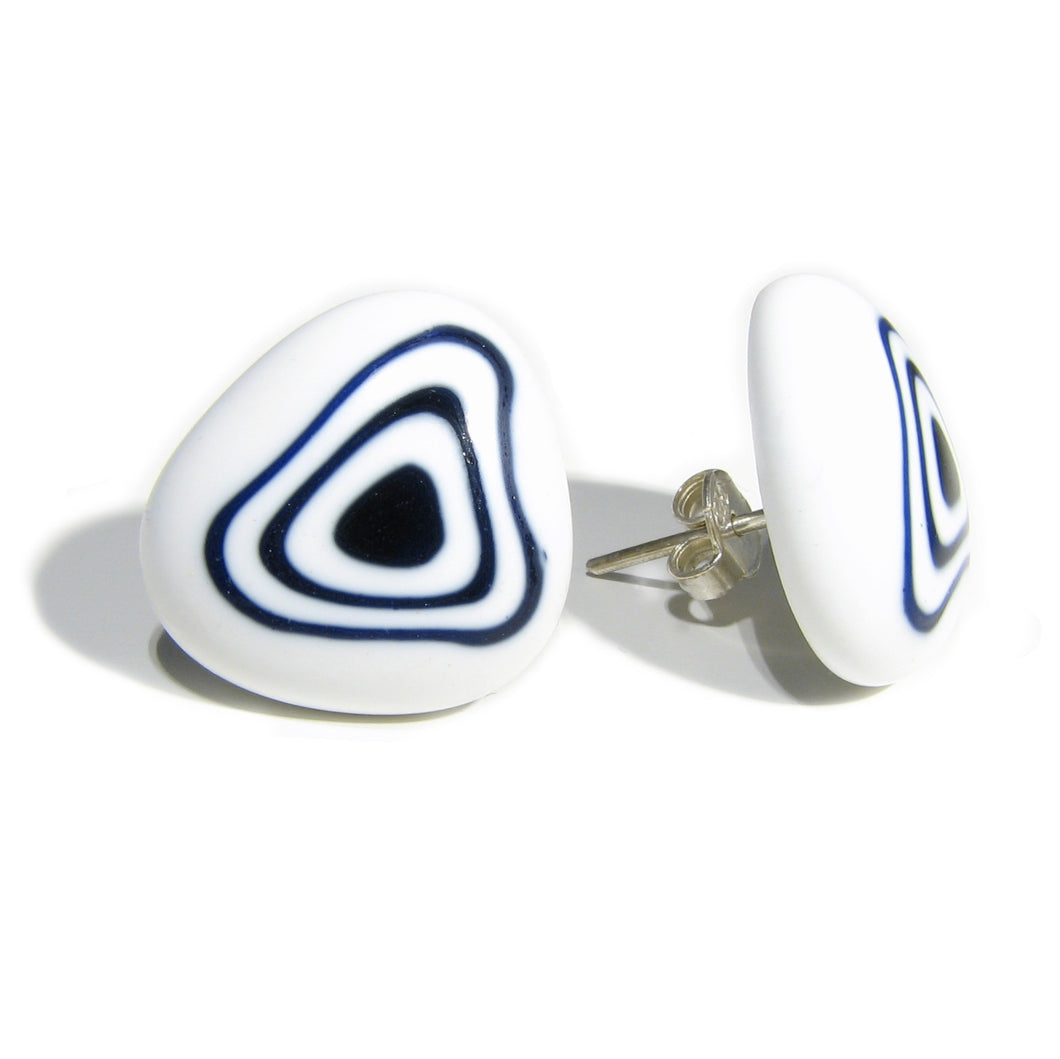 Murano glass round earrings White and Blue "Single Pearl"
Regular price €30.00 Sale
Item: O-C34B2
Push back round earrings. These beautiful glass earrings are handmade using Italian "Millefiori" glass from Murano Island in Venice. 
Material: Murano glass

Clasp material: 925 Sterling Silver
Diameter: 17 mm
Weight: 7

 g (pair)

Product warranty card, Vianello Nadia Murrine signature box and shopping bag included.
Price VAT included.