Vianello nadia murrine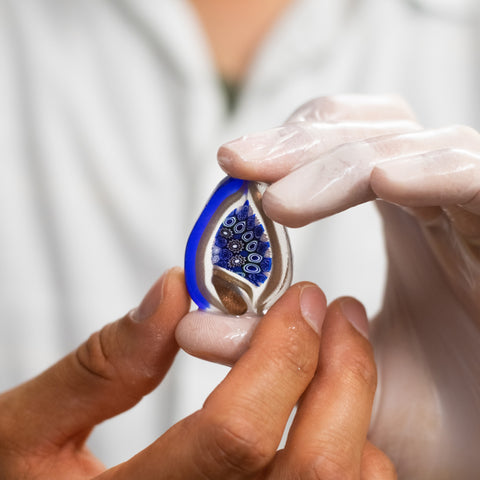 PASSION
We love the art of glass, one of the most fascinating kind of art, and we are proud of our Murano glass artistic handcrafted jewels.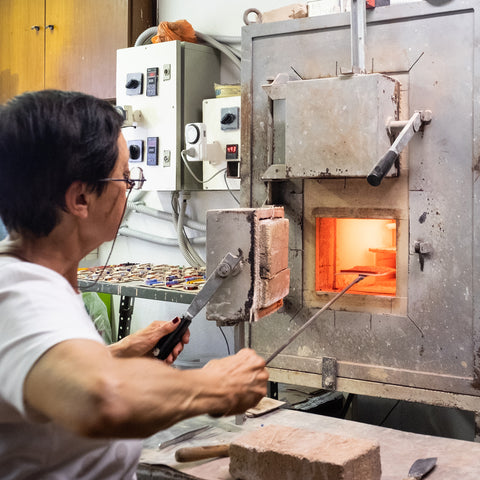 EXPERIENCE
Since 1998 we continue to produce only high quality jewels contributing to preserve the artisanal tradition of the worldwide famous Murano glass.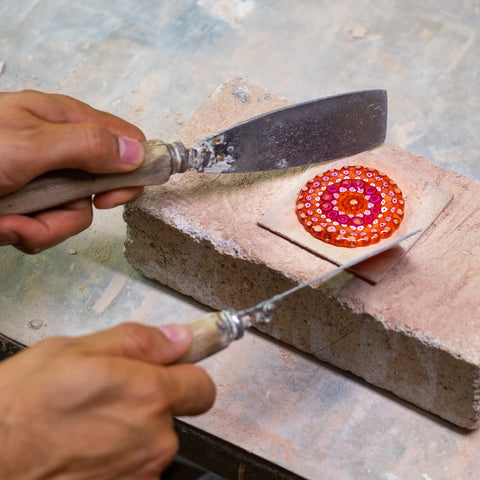 PROFESSIONALISM
We work hard to meet the high expectations of our clients supplying 100% hand made products, produced in Murano Island exclusively using Murano glass.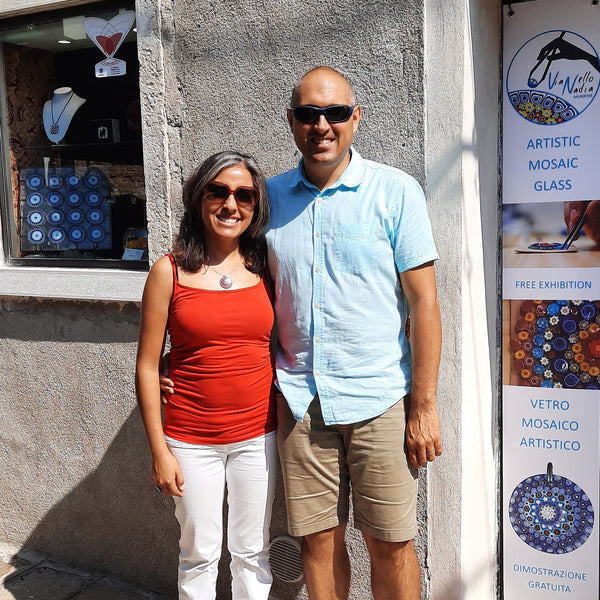 About us
Vianello Nadia Murrine is an artisan family run business that since 1998 produces classic, artistic and modern Murano glass jewelry and home décor pieces.
Our products are completely handmade, which makes each piece unique.
All pieces can be customized to suit the specific client requirements.
Our Story
Testimonials
 Ogni oggetto creato dalla Vianello Nadia Murrine è un'autentica opera d'arte, ci vedi dentro tutta la passione di chi, veramente, lavora con il cuore, arricchendo la personalità di chi poi ha il piacere di indossare un suo prodotto.

Claudio Ivaldi, Italy
Nadiaさんのヴェネチアングラスは、ヴェネチアのお土産屋さんでよく見るものとはデザインも作りも違っていて、一線を画した美しさを放つものばかりでした。すべてのアイテムに、大量生産ではない、丹念な手作りの魅力がありました。購入した個性的な扇型のピアスは、他の場所では買えないヴェネチアの思い出となって、とても気に入っています。

Maiko Hagino, Japan
During our trip to Venice we met this fantastic artist who does a great job. We have since ordered from the website and via Email. Always good advice and good prices. Delivery times are respected. We can really trust this online store. 6 stars if it's possible.

Catherine et Pascal, France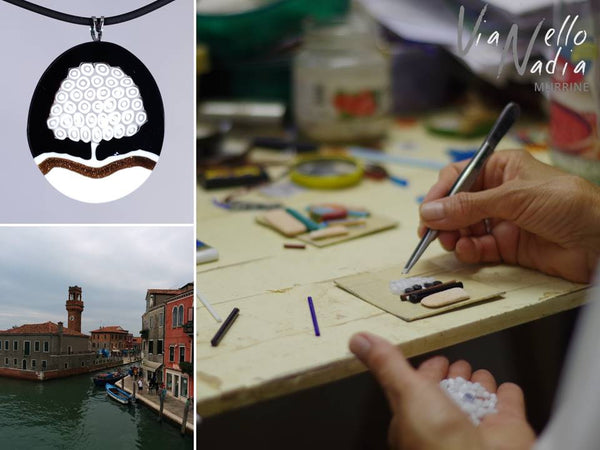 "La bellezza è una conseguenza del perfezionismo"
Il tempo dedicato in ogni fase della produzione e la cura per i dettagli ci permette di presentarvi gioielli chi ci danno fiducia e ci riempiono d'orgoglio per il nostro lavoro artigianale del vetro.
Lasciati trascinare dalla voglia di distinguerti, aggiungendo un tocco di autenticità e colori ai tuoi preziosi giorni.
Partners
Yunik Glass Watches
Quando l'artigianato italiano e svizzero lavorano insieme, il risultato è eccezionale.
Collaboriamo con l'azienda svizzera di orologi Yunik fornendo le casse in vetro di Murano millefiori.
Scopri di più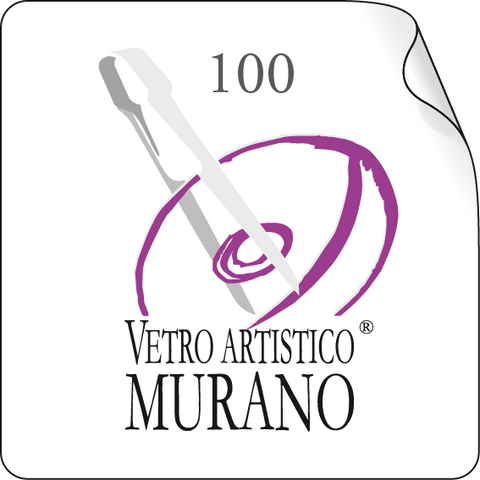 Vetro Artistico® Murano
La nostra azienda è concessionaria del marchio Vetro Artistico® Murano. Il nostro codice identificativo è il numero 100.
Tutti i nostri prodotti hanno il loro bollino che certifica che i prodotti sono realizzati nell'isola di Murano secondo criteri coerenti con le tradizionali tecniche di lavorazione muranese.
Scopri di più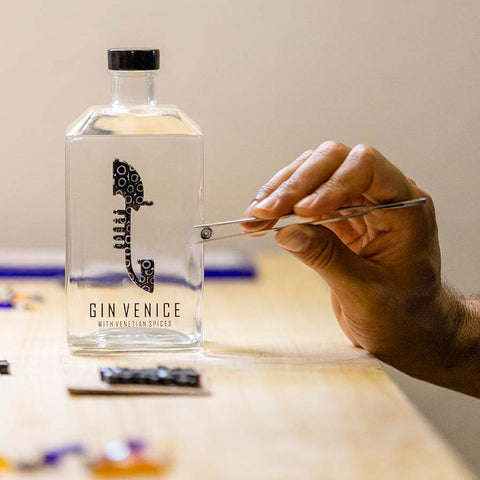 Gin Venice
Gin Venice è un prodotto artigianale veneziano che racchiude la storia della Serenissima e delle spezie importate a partire dal X° sec. da Marco Polo.
Ogni bottiglia è unica con una murrina prodotta da Vianello Nadia Murrine nell'isola di Murano.
Scopri di più